I realized this afternoon that with the time limit on YouTube videos and the multitude of questions fans have already asked via Voices Heard, that it may be impossible to answer every query before the start of Russell Falcons Training Camp.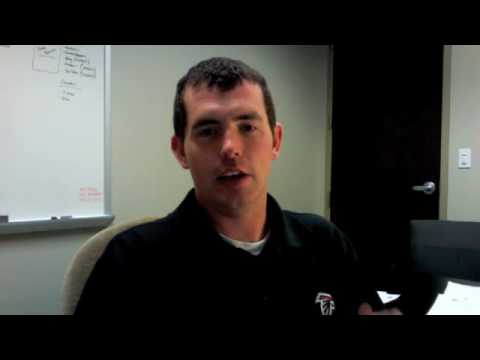 Please keep the questions coming, however, since I'll jump on and record at least two more rounds of answers before training camp begins. I'll also dive down into the list for some of the more recent — less popular — questions to get a good cross section of what you can expect from the team in the 2009 preseason.
Speaking of training camp… I've seen some questions in regards to practices, autographs and admission. Answers?
Open.
Yes.
Free.
Once training camp gets going you can call the training camp hot line (770-965-2752) to get updates on weather, possible practice cancellations and changes. Give it a call and hear my voice telling you of the day's events.
(At some point I became a pseudo-spokesman).
The player report date for camp is July 31.