It's taken me four weeks and several mistakes but I think I'm getting the hang of this whole mock draftin' thing.
Sure, it's not perfect. Is this how the draft will pan out for the Falcons or the rest of the NFL? Probably not pick-by-pick. But I think these scenarios are leading to interesting conversations.
Like Homer Simpson training for another Whacking Day, I'm starting to refine my skills and surprise myself.
Of course, if I'm off by too much, I'll take Homer's loving advice and "squeeze (my) rage into a bitter little ball and release it at the appropriate time."
Just something to think about if you have any problems with my picks.
We won't have any problems, will we?

No. 1 — Detroit Lions
T Jason Smith, Baylor (Previous Pick: Eugene Monroe)
Are the Lions going to make it easy on me and make their selection before April 25? They're starting to put out early feelers on contract negotiations and Smith could be the guy. I decided to move Smith into this spot beforehand, however, as several experts are moving Monroe down the board.
No. 2 — St. Louis Rams
T Eugene Monroe (Previous Pick: Jason Smith)
Some people aren't sold on Monroe and I'm not sure why. Virginia offensive linemen haven't disappointed the last two years so why start now? The Rams may opt for Aaron Curry here, but I think offensive has to be the pick for a team that likes to run the ball.
No. 3 — Kansas City Chiefs
LB Aaron Curry, Wake Forest (no change)
NFL.com's Mike Mayock has Curry as the best player in the draft but I can't see him going to a Detroit team with the need for a steady anchor at left tackle. Congrats Chiefs fans, this guy is fun to watch.
No. 4 — Seattle Seahawks
DT B.J. Raji, Boston College (no change)
I really tried to justify quarterback with this pick. I really did. I just can't do it yet. I'm probably wrong, but I think Raji is the best pick for this team and coaching staff. There are some bright spots on defense in Seattle; why not add another piece and make that the bright spot of the entire team?
No. 5 — Cleveland Browns
DE/LB Brian Orakpo, Texas (no change)
Orakpo hasn't done anything to hurt himself. He's still one of my favorite players in the draft and the Browns need a spark on defense.
No. 6 — Cincinnati Bengals
T Andre Smith, Alabama (Previous Pick: Aaron Maybin)
OK Andre Smith, you're back in the top 10. The Bengals need an offensive tackle. Plain and simple. Though he's been criticized (right or wrong) Smith is the best tackle on the board at this point and can hold down the fort on the right or left side. The Bengals may be reaching, but at some point teams have to go with need.
No. 7 — Oakland Raiders
WR Michael Crabtree, Texas Tech (no change)
Do you really think the Raiders will go with defense? Crabtree's body of work is enough to wipe away any concerns about an injury. Imagine what he could have done if he wasn't playing through pain last year.
No. 8 — Jacksonville Jaguars
QB Matthew Stafford, Georgia (no change)
The release of Matt Jones confirms the need for a wide receiver in Jacksonville but in this fantasy mock draft the Jaguars go for the quarterback.
No. 9 — Green Bay Packers
DE Aaron Maybin (Previous Pick: Everette Brown)
The first of the "hybrid" defensive ends goes off the board in the top 10 as Maybin gets the call to help the Packers switch to a 3-4 scheme. There could be some growing pains but, at the end of the day, the Penn State star can rush the passer.
No. 10 — San Francisco 49ers
QB Mark Sanchez, USC (no change)
Here's a chance to start something new with a head coach and a quarterback.
No. 11 — Buffalo Bills
DB Malcom Jenkins, Ohio State (Previous Pick: Brian Cushing)
The Bills have used recent draft picks on defense but that won't stop them from looking that direction again in 2009. Jenkins is versatile and the Bills can afford to load up on that side of the ball with the acquisition of Terrell Owens on offense.
No. 12 — Denver Broncos
DE/LB Everette Brown, Florida State (Previous Pick: Malcom Jenkins)
Jenkins would be a solid pick here, but the Broncos do have some good, young cornerbacks on the roster. There's also Champ Bailey. He's pretty good. Brown can get to the quarterback and that's something the Broncos needed help with before Mike Nolan was brought in to install a 3-4 defense. Then again, all bets are off if the Broncos end up trading Jay Cutler. There could be a higher pick involved… Maybe a player or two.
No. 13 — Washington Redskins
LB Rey Maualuga, USC (Previous Pick: Tyson Jackson)
Finding a good pass rusher for a true, 4-3 defense isn't going to be easy in the first round. The Redskins spent a lot of money on Albert Haynesworth and DeAngelo Hall. A younger player in the center of the defense wouldn't be a bad addition.
No. 14 — New Orleans Saints
CB Vontae Davis, Illinois (no change)
The Saints have been making some moves at safety in recent days so that position is taken care of. Let's move on to cornerback. If Davis is picked, and starts, the Saints could have a rookie and a second-year man (Tracy Porter) starting outside.
No. 15 — Houston Texans
DE Larry English, Northern Illinois (no change)
Larry English is a two-time player of the year in the MAC. It may be a small conference but to win that award twice as a defensive end says something about the impact you have on a game.
No. 16 — San Diego Chargers
RB Knowshon Moreno, Georgia (Previous Pick: Rey Maualuga)
In this version, Maualuga is off the board. Tyson Jackson could be an option on the defensive line but, with a franchise tag on your backup running back and some shaky talk with an All-Pro starter, the Chargers go for Moreno. He didn't have a great Pro Day but I don't think anyone has concerns about his future as a professional.
No. 17 — New York Jets
QB Josh Freeman, Kansas State (no change)
The Jets need a quarterback and the media in New York is hinting that direction. Until there's a trade for Cutler I'll leave a quarterback in this spot.
No. 18 — Chicago Bears
T Eben Britton, Arizona (Previous Pick: Andre Smith)
Quarterback? Wide receiver? Defensive end? All possibilities for the Bears. We're at the point where it's hard separate the "good" from the "not as good" on the offensive line. With Chris Williams coming back from injury the Bears could go with a tackle.
No. 19 — Tampa Bay Buccaneers
LB Brian Cushing, USC (Previous Pick: Peria Jerry)
A lot of fans in Atlanta would love to see Cushing fall to No. 24 but, instead, they see what he can do twice a year in Tampa Bay. The Bucs signed Angelo Crowell in free agency but I think the defense can make some room for more young talent.
No. 20 — Detroit Lions (from Dallas)
LB James Laurinaitus, Ohio State (Previous Pick: Michael Oher)
I had the Lions taking two linemen in the first round last week. That was a bit of an oversight but not out of the question for a team that needs to build from the inside out. They don't go defensive line here but they do choose a player that will provide excitement.
No. 21 — Philadelphia Eagles
RB Beanie Wells, Ohio State (Previous Pick: Knowshon Moreno)
Maybe the Eagles wanted Moreno. That's not happening in Version 4.0. The team does pick a running back, however, and gets the guy that provides a tough, goal-line threat. Don't worry fans, Brian Westbrook is still the guy. Wells just brings a change-up and puts a few bruises on defenses.
No. 22 — Minnesota Vikings
WR Jeremy Maclin, Missouri (no change)
The Vikings are in surprisingly good shape. They've got talent on defense and a top-notch running back. Quarterback will always be a touchy topic among Minnesota fans but the class just isn't as deep as it was a season ago. Back to receiver where the team has had its share of troubles.
No. 23 — New England Patriots
DE Tyson Jackson, LSU (Previous Pick: James Laurinaitus)
In a draft full of defensive end-slash-linebackers, Jackson is the most traditional lineman. He probably fits best in a 3-4. So here you go (thanks to Falcons PR man Brian Cearns for talking through this pick with me).
No. 24 — Atlanta Falcons
DT Peria Jerry, Ole Miss (Previous Pick: Louis Delmas)
One of these days I'll make up my mind. In this scenario, Jerry falls to No. 24 and it seems like a no brainer He's physical and knows how to collapse the pocket from the defensive tackle position. He's a quiet guy, but don't let the soft-spoken personality fool you. He's a big time player who recorded 14 tackles for loss last season and stood out at the Senior Bowl. Trey Lewis is the X-Factor when it comes to the defensive line but, if this scenario were to hold up, Jerry is a guy you can't pass up.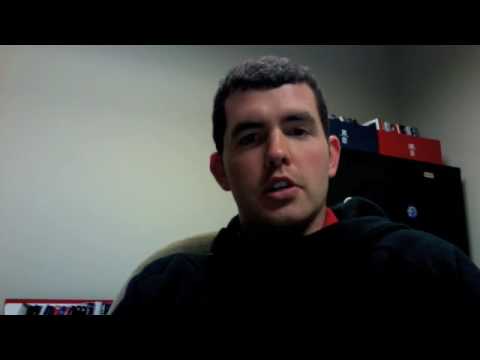 No. 25 — Miami Dolphins
LB Clay Matthews, USC (no change)
It's probably hard for Falcons fans to see the team pass on Matthews. But one of my goals in these mock drafts is to show different possibilities and talk about players that could fit in with the teams' reported needs. Matthews also fits with the Dolphins.
No. 26 — Baltimore Ravens
WR Darrius Heyward-Bay, Maryland (no change)
The Ravens will have quarterback Joe Flacco throw to Heyward-Bay at a private workout. I normally wouldn't make a big deal about this but the Ravens do need a wide receiver. Heyward-Bay may be the only guy fast enough to match Flacco's cannon-like arm.
No. 27 — Indianapolis Colts
DT Evander Hood, Missouri (no change)
If Maclin or Heyward-Bay were on the board I'd have the Colts taking offense. At this point, I wouldn't be surprised if Indianapolis went after a running back like LeSean McCoy. But, the team wouldn't hurt itself by getting a player that can help the run defense, especially since defending AFC South champ Tennessee will keep pounding the ball for the foreseeable future.
No. 28 Philadelphia Eagles (from Carolina)
TE Brandon Pettigrew, Oklahoma State (no change)
Louis Delmas wouldn't be a bad pick in this situation but, if the they want a tight end, the Eagles benefit from taking the best one in the draft. Delmas could fall to round two along with other qualified safeties.
No. 29 — New York Giants
WR Hakeem Nicks (Previous Pick: Beanie Wells)
I know Percy Harvin is on the board but something tells me the Giants aren't going to be interested in a "tweener" receiver. Nicks had a great college career and caught 68 passes for 1,222 yards and 12 touchdowns last season. Consistency and growing hype wins out for the Giants who have a need at the position.
No. 30 — Tennessee Titans
WR Percy Harvin, Florida (no change)
This is the year the Titans take a receiver in the first round. Harvin can do so many different things on the football field, not unlike the team's first-round pick from a season ago (Chris Johnson). Let's assume Vince Young plays quarterback again. The team can benefit from a wide receiver that can do more than catch passes.
No. 31 –Arizona Cardinals
DE Michael Johnson, Georgia Tech (no change)
Johnson certainly has the skills to be a special pass rusher in the NFL but it takes just one negative opinion to hurt draft position. He will likely work his way back up the board but I don't see him falling out of the first round.
No. 32 — Pittsburgh Steelers
CB Darius Butler, Connecticut (Previous Pick: Eben Britton)
The Steelers lost Bryant McFadden in free agency so a cornerback makes sense. Butler can play zone or man defense and, as a two-time team captain, he'll have the mind set to do anything asked by a team that doesn't have a lot of holes and is primed for another playoff run.